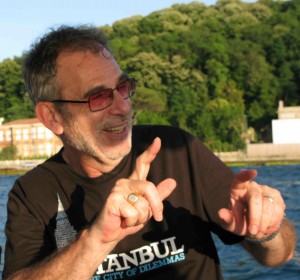 David Rabinovitch, Writer/Producer/Director
David is a winner of the EMMY, Peabody, and Canada's Gemini Award for Best Director.  His most recent docudrama The Sultan's Women reveals the true story of the women of the imperial harem in the last years of the Ottoman Empire. His previous miniseries Secret Files of the Inquisition has been broadcast in more than 40 countries. David was formerly Vice President of Production at PBS station KCTS/Seattle. David testified before Congress in Agent Orange hearings (Politics of Poison), raised questions of human rights in China (Shanghai Shadows), exposed ambulance-chasing attorneys (Air Crash), corrupt televangelists (GimmeThat Big Time Religion) and internet sex predators (Cybersex Cop.) Mini-series include The Perilous Fight, narrated by Martin Sheen, Crime & Punishment in America (PBS), and Hollywood Babylon with Tony Curtis.
See more about David's films at www.fleetwoodfilmsltd.com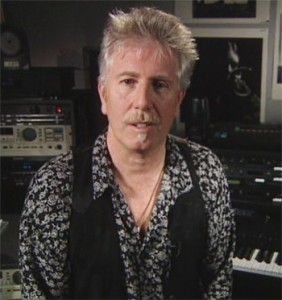 Graham Nash, Narrator
Graham Nash is a rock 'n roll superstar as a solo artist, with The Hollies and Crosby Stills Nash & Young. His autobiography Wild Tales: A Rock & Roll Life was published in 2013. Graham is also a photographer and collector of photographic art.  His company Nash Editions pioneered in producing high quality digital prints, and began the restoration of Horace Bristol's work. With this personal association, Graham brings his distinctive voice to the narration for The Compassionate Eye.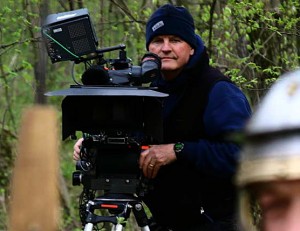 Tim Metzger, Director of Photography
Tim Metzger has been an imaginative cinematographer and editor for over 30 years. He contributed his talents as director of photography on high definition television productions for PBS, History, National Geographic, the BBC and ZDF Germany. He has filmed investigative stories for 60 Minutes, Frontline, and Investigative Reports. Tim began his collaboration with director David Rabinovitch as editor on the Frontline films A Chinese Affair and Gimme That Big Time Religion, and as DP on Air Crash. He was cinematographer on David's award winning mini-series Secret Files of the Inquisition. Tim has filmed on five continents.